RBK International
Yellow Dry Dates
RBK International is exporting Yellow dry dates in bulk and wholesale price in Pakistan. Yellow Dry Dates are known for their yellow color. The name is derived from an Arabic word that means "a hot wind". In obedience to several expert nutritionists and health care consultants, Yellow dry dates are nutritional. These are also rich in fiber, high in potassium, source of vitamin B, flavonoids, and antioxidants.
(Nutrition, Calories & Minerals)
Benefits of Yellow Dry Dates
Yellow dry dates are potassium-rich which maintain and
stabilize our heart and balanced blood pressure.
It can make our bones healthy as it contains magnesium, phosphorus, and calcium.
It is rich in fiber. Intake of fiber in the form of yellow dates
can improve your immunity and digestion health.
These dates contain natural sulfur, which helps in reducing allergies.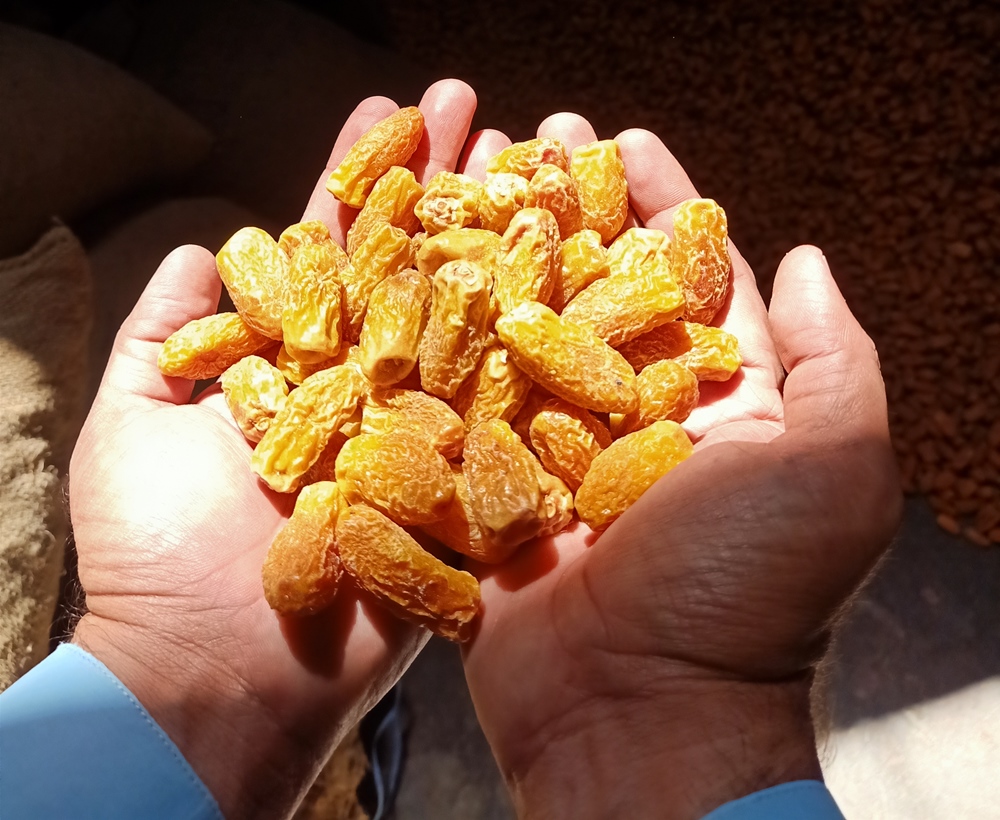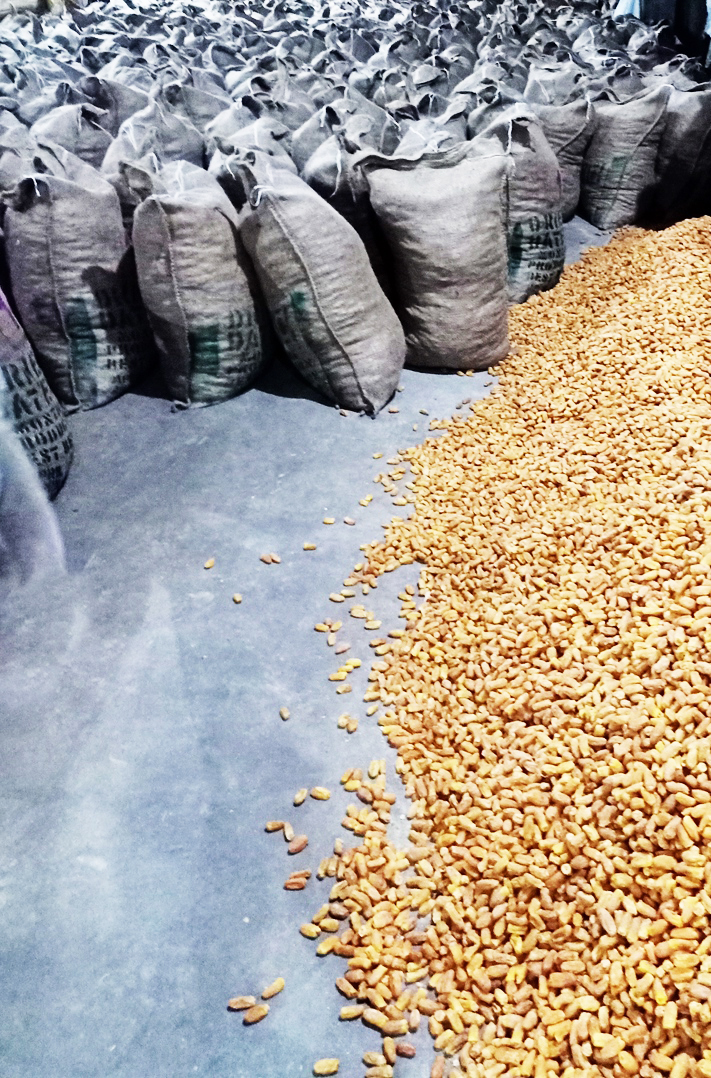 Moreover, with time RBK has become the biggest exporter of dry dates in Pakistan since 2010. We are successful suppliers of dry dates at wholesale rates all over the world. Our motive is to let everyone get dry dates benefits. We export required calorie, nutritional, and health beneficial Yellow and Red dry dates. Our all dry dates products lead to our customer's satisfaction. Khairpur. We are certified ISO 9001, HALAL, HACCP, and US F.D.A. We assure safe and hygiene packaging
RBK International Exportation:
RBK international are exporting Yellow and Red dry dates at a superior level. We Export Yellow Dry Dates from Pakistan to countries like:
RBK International is a promising retailer. It keeps relevant and reliable prices of dry dates which are in everyone's reach, whether in Pakistan or our exporting countries India, Bangladesh, Nepal, South Africa, Turkey, UAE, Oman and European Countries. We are only looking for customer satisfaction and reordering passion.
We offer undeniable price ranges for our wholesale and retail dealers. Dealers who are willing to purchase a bulk quantity will have the product deal at wholesale prices. Our prices are ranges according to quality Grades A,B and C.
RBK International is a quality producer. It bought Yellow dates and Red dates
from well-dated growing cities Sukkur and Khairpur familiar for their sun scorching hot weather. These are major cities for buying our yellow and red dates. All the bought dates are brought into our warehouses located in Sukkur and Khairpur, Pakistan.
Sorting
Our team members sort out each date with its species. All oddly ripe and rotten dates excavated. Then sent for processing.
Processing
As we are exporting dry dates, all the brought dates are kept in the sun to dry and soaked its moisture for several days. Without moisture the dates dry and desiccate then it becomes hard.
Exporting
After the drying process, our Yellow and Red dry dates wrap in hygiene and safe pickings (such as jute bags, standup pouches and 10 kg's carton bags) then proceed for exporting in several countries via shipping and E- commerce.
Packaging
After sorting and processing, we pack the dry dates in original wrapping without processing any preserving chemicals. Our tightly sealed and measured dry dates are available in following packaging for exportation and selling in markets.
Candy-store for decorating and giving a immense flavor to the candy.
Ice-cream-parlor for dates flavored ice cream and desert and sprinkling purpose.
Carnival concession for presents and gifts pouches.
Bakery for making dates flavor cakes and cake decorations.
Store for customer selling pouches availability and reach in everyone's.
Pastry-shop for dates flavor pastry and decorating purpose.
Baked-goods for dates flavored cakes, breads, buns, cookies.
Beverage for dates drinks, soda, shakes, smoothies, coffee.